One of my favorite things to have around Easter time are Peeps. Yeah, I know … all that marshmallowy- sugar … but I just can't resist!
So imagine my surprise when I found these at my local pharmacy. How awesome is this to combine both Easter AND St. Patty's Day?! Yep. Had to buy them …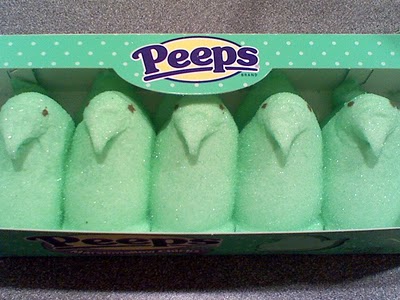 Of course, I was at the pharmacy to pick up my latest dose of Lupron. Ugh … with all that's happened this past month, I didn't even get a chance to look for
a new OB-Gyn
. Must. Put. That. On. Things-To-Do. List. Immediately …
But first, must wish everyone out there a Happy St. Patty's Day! May the luck of the Filipino-Irish (hah!) be with you all.
Oh, and Happy 1st Blogiversary to me. Woo-hoo!
And now … time to devour those Peeps.