silly. inse­cure. sen­si­tive.
bright. insight­ful. naïve.
brave, yet ter­ri­fied.
loud, yet reserved.
out­go­ing, yet shy.
enigma.
~~~~~~~~~~~~~~~~~~~~~~~~~~~
I'm an Asian-​​American — well, tech­ni­cally Filipino-​​American — Catholic girl who's liv­ing Child-​​Free after Infertility.
It sounds sim­ple enough, but hav­ing been mar­ried since 1996 and try­ing to start a fam­ily since 1997 has not been an easy task. We had gone through the gamut of ther­a­pies includ­ing Clo­mid, surg­eries fol­lowed by Lupron for some nasty endometrio­sis, and months of med­icated cycles. All before head­ing for the "big guns." In 2003, Hubby & I  decided to try a one-​​time cycle of In Vitro Fer­til­iza­tion (IVF) that failed. And one lone frozen blas­to­cyte that didn't stand the chance of sur­viv­ing a Frozen Embryo Trans­fer (FET) cycle.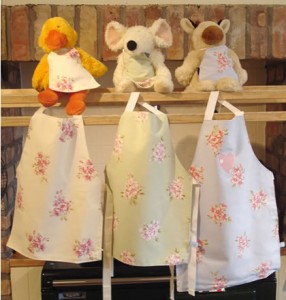 Finan­cially broke and unsure of our next step, Hubby & I took a break from try­ing to con­ceive (TTC), not know­ing at that time that it would be a per­ma­nent break. And although we talked about adop­tion and/​or another round of IVF, I think both of us knew that we (or rather *I*) would never be able to sur­vive the poten­tial of more dis­ap­point­ment and heartbreak.
In 2009, Hubby & I offi­cially got off the Infer­til­ity Roller­coaster; opt­ing to choose the very uncon­ven­tional path (at least in the Fil­ipino Cul­ture, any­way) of liv­ing child-​​free. And while there are some days where I still cry for "what could have been," I do know that I'm in a much bet­ter place today.
My Infer­til­ity Jour­ney may have ended in Child-​​free liv­ing … But my quest to edu­cate & inform oth­ers of the emo­tional tur­moil of IF hasn't.
~~~~~~~~~~~~~~~~~~~~~~~~~~~~~~~
Rec­om­mended Read­ing to Get Up to Speed:
Silly, Ran­dom Stuff about Emily:
~~~~~~~~~~~~~~~~~~~~~~~~~~~~~~~