The first draft of this post was actually quite upbeat and positive … how despite where I wanted to be in life by now, Mother Nature obviously decided to take a different path. And I was going to be okay with it. But then I had my follow-up appointment with my GYN today and well …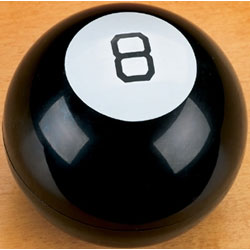 When I was little, I used to ask my mom for a sister. I desperately wanted to have someone to share a room with, not to mention sharing secrets and clothes and shoes (must have been all those after-school reruns of the Brady Bunch). What I knew little of back then was that my mom wasn't able to have any more children after I was born. In fact, she was supposedly very lucky to even have any children at all, let alone my brother and me. She had such severe endometriosis that, back in the day, they didn't think she would have much success with getting pregnant. Shortly after I was born, she had her hysterectomy to stop her endometriosis from getting any worse.
I was told the whole story when I was in high school, after having gone through yet another painful period. My mom asked me back then whether or not my cramps were bad enough that I'd want to go on birth control. Which, when I think of it now, was pretty progressive of her to do that … especially given the fact that we were Filipino (remember previous posts about how "private" we are?) and my mom was (and still is) deeply rooted in Catholicism (ahem … remember natural family planning?). Even back then, I had no inclination to be on the pill.
So my senior year in high school, a bunch of us were coming up with predictions for ourselves; kind of a "Magic 8 Ball" prediction in where we saw ourselves in ten years. Would we be successful in our careers? Would we be happily married? Would we have lots of kids? Some had said they'd be happily married with the 2.5 kids and the dog. Others said that they'd have a wildly successful career, yet single or divorced.
As for me … I can clearly remember saying that I would be happily married ("It is certain") with a relatively successful job, but not one that I was completely passionate about ("Signs point to Yes"). And … having problems getting pregnant ("Outlook not so good").
I'm sure it's probably because by then I knew about my mom's past medical history. But the other part of my prediction was that I would have at least one of my children before I was thirty. Thirty was the magic year because my mom and I were just about that many years apart and I absolutely HATED that there was not only the generational gap between us, but a cultural gap as well. I didn't want to be so out of touch with my own children and therefore thought that by having them before thirty, I would be closer to their generation.
Well here I am, about to turn thirty-six this year and STILL childless.
And to top it off, I just had my follow-up appointment with my GYN today. The one to go over the results of my latest US, et al in regards to the increase in pain and bloating with each cycle. And well … as suspected, without doing any "looky-see" surgery, it appears that my endometriosis is back. So now it's time to go back on Lupron. Back to being void from any emotion, except for the extreme highs or lows. Back to having no chance AT ALL at being pregnant. Basically, no ability to have any glimmer of hope. At least for the next three months. And then maybe another three months after that.
On an upswing … at least I won't have any "oh geez … can you just kill me now because this must be what hell in a uterus feels like" pain for now.