I'm not smart, but I am a nurse!
Part Four in my ongoing series about Asian Americans
(Part One begins here)
I brought up the Vincent Chin incident in the previous post, because after finally opening my eyes to racial disparity at the age of 14, I became self-conscious of being Filipino American. Especially as this country perceives Asians as "different" – or rather, "inferior" – to them.
I'm sure most of you know that Hubby is also Filipino American; he was born in Manila, but came to the US. Being only 5 at that time, most of his upbringing has mirrored those of a first generation Filipino American. [i]
Growing up, I didn't think I would marry another Filipino. In my eyes, I naively thought that in order to "assimilate" to the US culture, I would have to marry a non-Filipino. Yes, I realize how silly that sounds. Then I met Hubby and realized that it didn't matter what ethnicity my spouse would be. What mattered was that my spouse would be my best friend and partner-in-crime with every adventure we would take.
Unsurprisingly, most non-Asian people automatically think that Hubby and I are "fresh of the boat."[ii] We especially experience this when we're somewhere we don't visit often enough for people to at least recognize us. Typically, it's while shopping further away from home, but especially when we're out of town.
We notice the stares from others for being the only Asians in their area. We get suspicious looks when at any store or restaurant, almost as if they're saying, "Who ARE those people and WHY are they here?" We get surprised looks when we speak very clear English. [iii]
Then there's the flip side: Individuals who think they know everything about Asian Culture. They're typically the ones that introduce themselves with, "Where are you from?" Yet despite telling them that I'm from Detroit, they continue to ask other insane questions like, "I mean, where are you originally from?" or "Where are your parents from?" It's as if they have a hard time saying, "What is your ethnicity?"
Once they get the appropriate answer, these individuals (I refer to them as ATA's) [iv] tend to say one of two things: "I knew you were Filipino," followed by mentioning some other random Filipino celebrity (Pacquiao, for example) followed by some random Tagalog phrase. OR they are disappointed because they have a "really close friend that is <insert any Asian ethnicity>" and I'm sure you probably know him/her."
Seriously, look it up on YouTube. There are TONS of parodies about this exact situation. Or listen to Ruby Ibera's "Circa91" album [v] – the entire thing. There are quite a few interludes between songs (think of "The Miseducation of Lauryn Hill") that are totally worth listening to, that provide a great example of growing up Asian American.
And then there are the stereotypes about Asians. Yes, I know every ethnicity / culture has them, [vi] and I'm sure you're quite familiar with all of them as well. But FFS, let me respond to these stereotypes.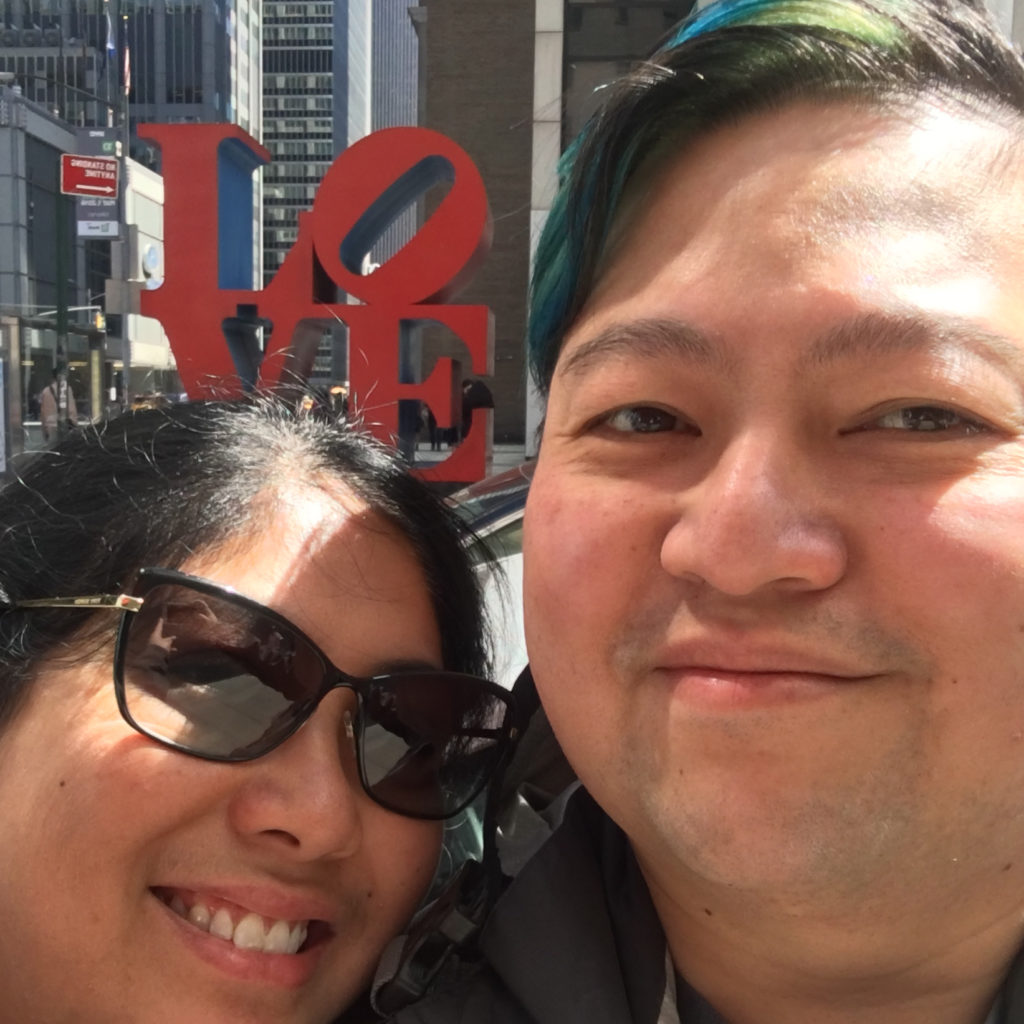 All Asians are NOT smart. They are NOT all doctors, nurses, engineers, or accountants. All Asians do NOT pass every test with A's. [vii]
On the flip side, not all Asians are "lazy" and "don't want to better themselves." Yes, they may take on low-paying jobs — several at once, may I add — in order to provide a better life for themselves. If not for them, then certainly their children, parents, or siblings either here in the US or back home in their native land. They want to make sure that their family becomes successful because they DO NOT want them to take "dead end jobs." They want them to have a profession with the ability to climb a career ladder.
No, they do NOT take up your slot in a university that you applied to. Or leadership positions, private business, job opportunity, for example. If anything, Asians often have to fight harder for what non-Asian persons have. Some of which entails omitting ethnicity to avoid being treated unjustly.
Not all Asians are "smart with their money" or "cheap" or "trying to low-ball you." They are not "always trying to work a deal." Not all Asians have nail salons, Asian grocery or party stores, or Chinese or Thai restaurants. Not all Asians eat dog meat.
Most of all (as of recently, that's for sure), not ALL Asians are purposefully making "cheap" or "defective" clothing or electronics. Not ALL Asian countries are trying to sell you fake masks or other PPE.
And Asians are NOT purposefully trying to create a pandemic throughout the world by releasing a deadly virus that (thanks to the former "leader" of the free world) has been nicknamed "The China Virus" or "Kung Flu."
Do you — as a human being — REALLY think that an entire ethnic group is THAT heartless and apathetic to the rest of the world? If so, then (IMHO) it takes one to know one.
Harsh, I know. But if the tables were turned and any other ethnicity / culture was saying things about Americans, imagine how you would feel.
I specifically mean words; not emotion. We already are bombarded with "you're not patriotic" or "Go back home / to your own country." As it is now, many Asian Americans feel that they are viewed as a "forever foreigner" despite being a US citizen by birthright. And yes, we are as "Patriotic" as any US citizen would be, regardless of any emotions (anger, hate) and actions (hate crimes, insurrection). [viii]
How would you respond if someone threw microaggressions [ix] your way? What would you want to DO about it? How would you defend your culture?
I ask these questions only to emphasize that Asians and Asian-Americans are constantly having to prove their worth in America.
And again, I want to emphasize that these actions & behaviors did not start at the onset of COVID-19, or even after the 2016 Election.
These actions, those words, the exclusion … they have been happening for decades.
---
[i] Kids under the age of 12 that immigrate are usually referred to as half-generation Asian Americans.
[ii] Fresh of the Boat (or "FOB" as most Asian Americans say). This refers to being new to America. "Boat" is used in reference to having traveled by the Trans-Pacific Ocean Liner. Many parents of 1st Gen Asian Americans born before the mid-80's were FOBS, since Air Travel was very new at the time and expensive at that time. Now, the "B" has been known to replace "Boat" with "Boeing."
[iii] I was constantly told that they (patients, families, friends of families) were surprised that I spoke English. I've even had some remark that they couldn't understand me because my accent was so thick. Let me remind you, I grew up here. I don't know Tagolog (the Filipino language). I speak perfectly clear English, thank you very much!
[iv] People that love "All Things Asian"
[v] IMHO Ruby Ibarra's track, "Us" should be an anthem for every Filipina American girl out there.
[vi] Remember how I said — er, rather wrote — that other countries view a "Typical American" as selfish, brash, and loud?
[vii] Prime example: I barely made it into Nursing School at Oakland University because I was one point away from failing my Microbiology prerequisite class.
[viii] And by "Patriotic," I mean show and have pride for our country. Not the type of patriotism that believes "America needs to stay the same and not move forward" and/or "America is not the same way it used to be," or "Change is a bad thing." And certainly not the type of patriotism that promotes violence amongst its own people and government, More on this in the next (and final) post.
[ix] Microaggressions are "a statement, action, or incident regarded as an instance of indirect, subtle, or unintentional discrimination against members of a marginalized group.
Here are a few examples of micro-aggressive statements:
"Well, you didn't grow up here in America, so you wouldn't understand."
"Huh, you don't have an accent."
"You should know. You're <insert random Asian ethnicity> and you're are all smart."
"Can you read this <random ethnic restaurant>'s menu?"
"He/She <points to Asian friend> would know more about these things because he/she is Asian.