Alaska (at least Southeast Alaska) is not a giant piece of land completely made of ice, like we were taught in grade school. (You know, Seward's Icebox?)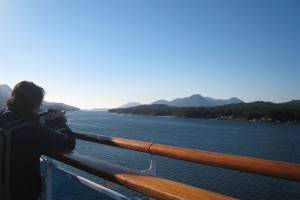 Not all Native Alaskans are called Eskimos. In fact, the Southeastern Alaskan Natives are the Tlingints.
Fish & Chips and Clam chowder at a small lunch kiosk on the dock in Ketchican, Alaska is d*mn good!
There's something inherently beautiful about glaciers and the waters surrounding them. Oh, and it is possible to sail a huge ship through some narrow passages and still be maneuver around glaciers.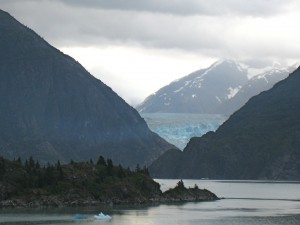 And by the way, Tracy Arm Fjord is not, in fact, an arm. A fjord is long, narrow inlet with steep sides, created in a valley carved by glacial activity.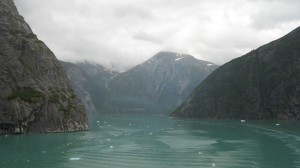 Glaciers have a blue tint to them because that's the only color that glaciers can't absorb. And because of that, I think Crayola should come up with a "Glacier Blue" crayon …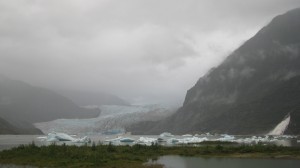 I now know the five different Salmon species just by looking at my hand.

Thumb = Chum Salmon
Index Finger = Sockeye … as in "Poke your eye out with your finger"
Middle Finger (or tallest finger) = King Salmon, the biggest of the salmons
Ring Finger = Silver Salmon
Pinky = Pink Salmon.
And now you know them, too!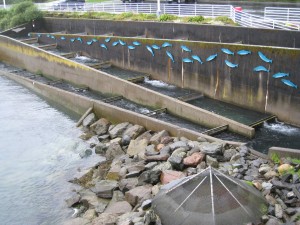 I can officially say that I've seen a Black Bear with her three cubs and that bears can't read.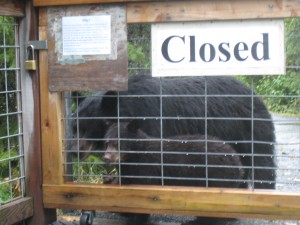 We've also seen American Eagles and I think I finally understand the metaphor about the strength and beauty of a "Soaring Eagle."
The Filipino-American population in Juneau, Alaska is so big that they have a whole "square" called "Manila Square" dedicated to them.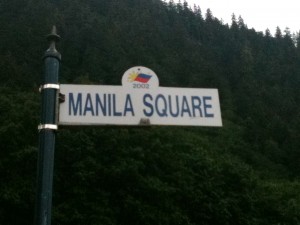 This is probably why the number of Filipinos working on the cruise ships in Alaska greatly outnumbers that of all other nationalities (60% of the staff on our ship alone were Filipino).
This includes a Filipino Executive Master Chef and Executive Sous Chef … who were kind enough to create off-menu Filipino dishes. Like pancit. And Topsilog. And Adobo. Yummmm!
Skagway is actually spelled Skaguay … but only because the postal office didn't like the way it was spelled.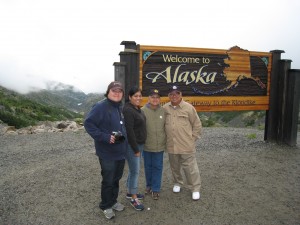 Skagway was known as the gateway to the Klondike because this was the first stop for most people seeking gold in the Klondike. And from some of the stories I heard ("Soapy" Smith, the thousands of horses killed in stampedes) there were quite a few things people would do for a Klondike Bar … of gold, that is.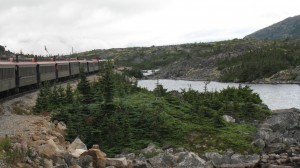 According to our tour guide, Skagway is a one-horse town. And it apparently likes to hang out in front of the Bonanza Bar & Grill.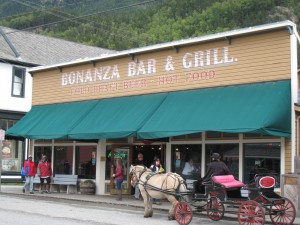 It's possible for the U.S. Coast Guard to airlift a critically ill passenger onto their helicopter (on our "Day at Sea") without officially landing on a cruise ship. It may take more than 30-minutes of practice (and circling the ship) before actually airlifting the person, but it's doable. (The passenger, thank G*D is now stable in a hospital in Alaska … at least as of Saturday afternoon.)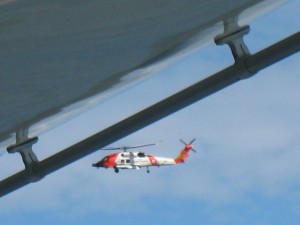 Using the Medical Clinic on the cruise ship (for a pretty big bug bite that caused major swelling and erythema to the surrounding tissue) is much cheaper than seeing your doctor at home; especially for those of us that lack health insurance.
There's not much you can do in Victoria, British Columbia when you only have four hour to spend there between 7:30 and 11:30 pm on a Saturday night.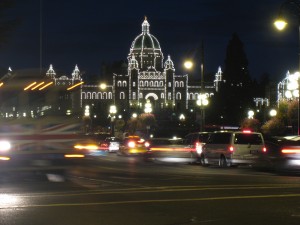 It's a good thing we didn't discover the 24-hr Buffet until the last night. Otherwise I would have gained even more weight than I already did …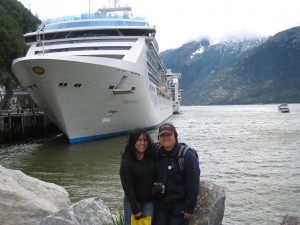 Sometimes all-inclusive vacations (like cruises or other specialty resorts) bring out the worst in people. I think I've seen and encountered more rude passengers with an odd sense of "entitlement" on this trip than I've had in other vacations past.

Just because pretty much everything is included on the ship doesn't mean that you need to take all of the cookies or sweets. Or that you have to be incredibly rude to the crew members who are there to serve you. Don't think that just because you worked hard for this vacation, you should be waited hand and foot … these staff members are working just as hard for a vacation of their own as well!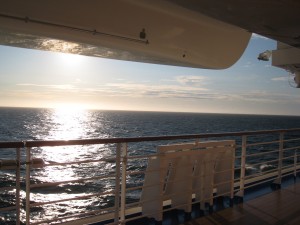 But overall, we've meet some really nice folk … both crew members and passengers alike. If I could, I'd definitely do another cruise to Alaska again. Maybe this time we'd head further north towards Anchorage … and spend a few more days inland, discovering more of this beautiful State instead!