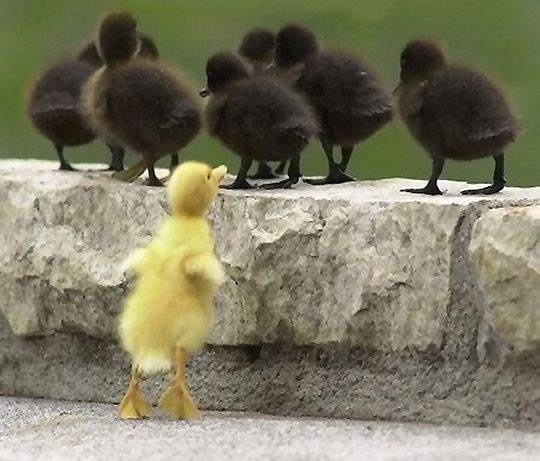 (If you missed Part 1, click here … )

While I've pretty much begun to resolve those par­tic­u­lar grief issues, there's still that lack of strength that I feel I need in order to go through the entire adop­tion process.  Because it takes some­one who really has enough strength to climb over the prover­bial brick wall get­ting in the way of hav­ing a child. And specif­i­cally, I'm talk­ing about all the rules and reg­u­la­tions and inves­ti­ga­tions into your pri­vate lives just to raise a child that is not bio­log­i­cally your own. Quite frankly, I know that I don't have what it takes to go through that.
Why do I say that? (And Kelly … hope­fully, this will help answer the ques­tion you posed to me at one time … ) Well first of all, I just know what I'm capa­ble of han­dling emo­tion­ally, and I know that I wouldn't be able to sur­vive any fur­ther dis­ap­point­ment or heartache. Or as my new favorite quote from Pam says:
It got to the point where the poten­tial for more heart­break was more over­whelm­ing than the glim­mer of very small hope.
The sec­ond rea­son I feel as if I have lit­tle strength is because I have lit­tle con­fi­dence that things will come rel­a­tively straight­for­ward and sim­ple to us.
Not that I expect adop­tion to be an easy path. If we did decide to adopt, I have this very strong sus­pi­cion that we'd have so many more walls to climb. Give me a chance to explain … and I'd absolutely love to hear what oth­ers have to say to con­tribute to this discussion.
Let's start off with Domes­tic Adoption:
Hubby

&

I both Asian Amer­i­can; Fil­ipino Amer­i­can, to be specific.
How often do you sup­pose any Poten­tial Birth Moms (

PBM

) would look at our dossier and — just by looks alone — think that we'd make great par­ents when their child will (most likely) not look at all sim­i­lar to the adop­tive cou­ple that they'd hope to raise their child?
Or that the

PBM

might worry that their child would face more bar­ri­ers hav­ing Asian Amer­i­can parents?
How often are Asian Amer­i­can babies given up for adop­tion; espe­cially if the

PBM

is also Asian or Asian Amer­i­can? Cul­ture dic­tates that fam­ily is impor­tant. If the child is not wanted in the imme­di­ate fam­ily; chances are that there is another fam­ily mem­ber (aunt, cousin, third uncle twice removed) that is will­ing to raise the child. Unfor­tu­nately, that's a sit­u­a­tion that's likely never going to hap­pen to us.
Mov­ing onto Inter­na­tional Adoption:
There are stricter laws and reg­u­la­tions from var­i­ous coun­tries in effect.
Some spe­cific coun­tries, like Rus­sia and Guatemala, have either sus­pended or have placed holds on any adop­tions to the 

US

.
Wait time. Even for Fil­ipino adop­tions there are cer­tain stip­u­la­tions on how and when a child can be adopted; when the child can come back to the

US

with the adopted par­ents. And quite frankly, I don't think I can afford the three-​​year wait in order to adopt a child from my native country.
And finally other, all-​​encompassing barriers:
Age: Let's face it. Hubby

&

I are cur­rently push­ing

40

. And yes, I know that there are cou­ples out there that are rais­ing babies that are much older than us. But there was a rea­son why Hubby

&

I started try­ing to con­ceive within a year of mar­riage: I had always seen me as a younger mother; one that wanted to fin­ish hav­ing babies before the age of

30

. There was a spe­cific rea­son behind that: my mother and I are exactly

3

o years apart in age (sorry Mom!). Grow­ing up (par­tic­u­larly in high school), not only did I deal with a cul­tural bar­rier, but I also dealt with a huge gen­er­a­tional gap. Both my par­ents were pre–baby boomer, while I was most def­i­nitely a Gen-​​Xer. Even though after I turned

30

, I knew that this was some­thing beyond my con­trol, adopt­ing now — espe­cially as the rules and regs of adop­tion have got­ten more strict — well, it no longer seems pru­dent for both Hubby

&

my sake.
Energy: Along with age, this is the sec­ond biggest con­cern that I have. And, if I was hon­est with myself, the flim­si­est bar­rier of all. Because, really this has to do with energy and sta­mina. It's one thing to raise a child with the thought in mind that you'll be young enough to (some­what) keep up with their needs. It's quite another thing know­ing that I can no longer wake myself up in the morn­ing with­out hit­ting the snooze but­ton a dozen times. Would I be able to care for another life if I can barely care for my own? Like I said, flimsy … but I'm just being honest.
I don't bring up these points to be neg­a­tive in any way, shape or form. I'm sim­ply stat­ing facts that appear to be the most obvi­ous bar­ri­ers for our indi­vid­ual case when it comes to adopt­ing a child. And that's assum­ing that we would ever go down that route. And, as I said above, I'd love to hear your thoughts on what I per­ceive as barriers.
*****
As it is, I feel that we've already played our game of Infer­til­ity Roulette. We've already placed all the bets we wanted to at this time in our lives. And we lost that bet. With adop­tion (or h*ll, even if we ever decided to go through IVF again), I want some­thing I can be sure of … some­thing I can count on.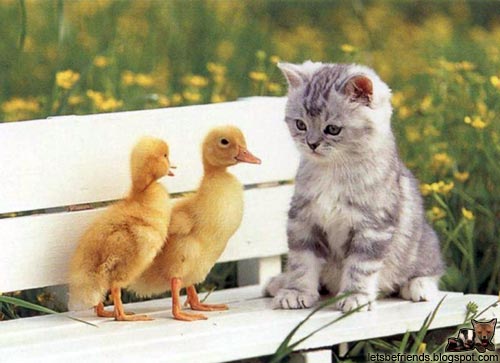 I hes­i­tate using the word "guar­an­tee" … since noth­ing in life is ever guar­an­teed, but after more than ten years of fight­ing the odds and now fac­ing even greater odds against us (age, finances, etc), Hubby & I opted to get out of the bet­ting pool.
And this is why, at least in my eyes, it's never as sim­ple to "just adopt." It's never easy to go through another round of IVF.
This is why Hubby & I have decided to "cut our loss" … or in this case, "cut the strings" … and live child-​​free after infertility.
~~*~*~*~*~*~*~*~*~*~*~~
Related Links:
Infer­til­ity Bets On Hold, Part 1
Infor­ma­tion on Fil­ipino Adoptions
Wiki Info on the Pre-​​Baby Boom Generation
Wiki Info on Gen­er­a­tion X