A week after my Dad passed away last December, my Mom told me that there was this phone message from the local CVS store left for my Dad. She had said that the caller stated that some photo my Dad had sent in for "restoration" would take a little longer than they had originally thought; that it might be a few weeks more.
Mom had told me this because she wasn't aware that my Dad was having a photo "restored" and wondered if I knew anything about it. Which I had not.
Flash forward to late March of this year. In preparation for her taxes, Mom had stopped by CVS on the way home to get a record of her medication costs for 2010. While she was there, Mom suddenly remembered the phone message she received back in December, so she decided to stop by the photo section. She spoke to the technician there who had told her, "Yes, we were wondering what happened. He was insistent on getting the picture done as soon as he could. And then we never heard from him."
After my Mom explained what had happened, the photo technician was so surprised. "I'm so sorry," she said. "In fact, we were just about ready to call back again."
When Mom took the photo out of the envelope, this is what she saw: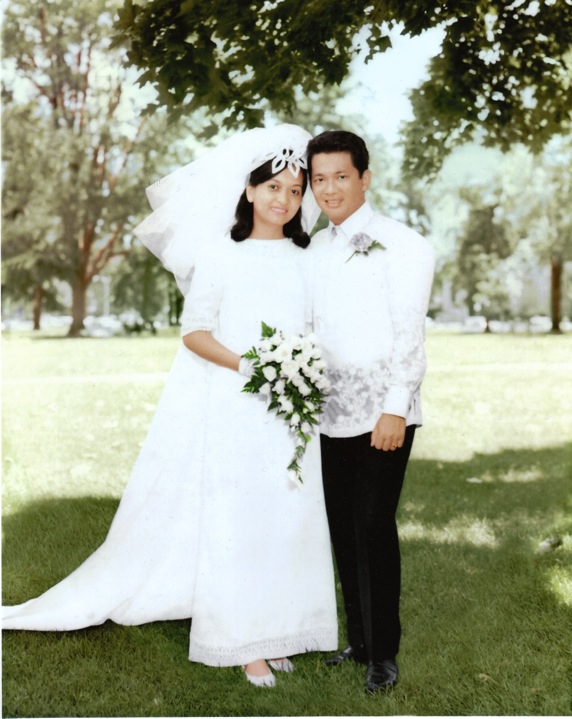 Yesterday would have been their 42nd Wedding Anniversary. And I'm sure my Mom's heart felt broken yet once again. Because I know that I'm missing my Dad every single minute of every single day.
Happy Anniversary Mom & Dad. You might not physically be by each other's side … but I know in spirit, you are.