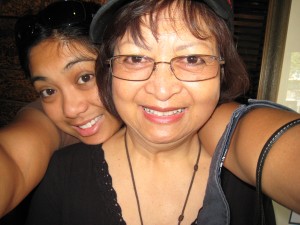 I may not have chil­dren, but I'm still a Mom.
I still love as fiercely as a Mother could.
I'm still so pro­tec­tive of my loved ones as a Mother should.
I encour­age oth­ers to learn and grow, and hope to nur­ture them as only a Mother would.
I do all this despite not hav­ing a child of my own … despite not liv­ing the dream I've always wanted … because I had such a won­der­ful Mother myself.
One that showed me the power of a Mother's love.
Happy Mother's Day, Mom. Thanks for teach­ing me what I'd want to be as a Mother … whether it be as an Aunt. Or a "Mom" to my beau­ti­ful furbabies.
Related Posts