Like the current Stanley Cup Finals series, the ApronStrings Household is split.
For those that aren't sports nuts like the two of us, that means that the Chicago Blackhawks and the Philadelphia Flyers are both tied with two wins apiece after Game Four in the seven-game series.
Not that I mean to say that Hubby & I are at odds with one another … well, at least when it comes to our relationship. Rather, we're at odds when it comes to cheering on which hockey team we think should win the coveted Cup.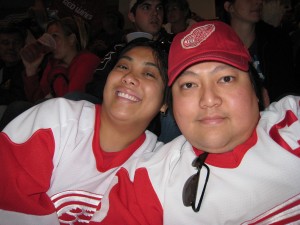 I should start off by saying that, first and foremost, I will always cheer for my hometown Detroit Red Wings wherever we live. But since they failed to make it to the finals this year … I had no choice but to choose an "adopted" team.
I should also add here that if I had my druthers … and if the Red Wings weren't going to make the Finals … I would have absolutely loved to see two different teams vying for the Cup this season. And those two teams would have been the Vancouver Cannucks and the Montreal Canadiens. To me, it only seems fitting that the year Canada won Gold in a Canadian Olympics, then they should also deserve to have Stanley return home … at least for the year.
And yes, Mrs. Spit. I know this would have made you very very happy, also. 🙂
Instead now, Hubby & I find ourselves — for the first time in our married lives — rooting against each other. Him cheering for a team, simply because they're considered the underdogs of the series. And me cheering for a team, for the mere fact that this team's town has become my adopted town.
Hubby cheers for his team, simply because his opposing team has long-been rivals of the Detroit Red Wings. While I cheer for my team because it's been 47 years since this team has won the Stanley Cup.
Either way, it's been fun watching the series with Hubby. And it's definitely made watching the NHL's "second season" much more interesting.
~~*~*~*~*~*~*~*~*~*~*~~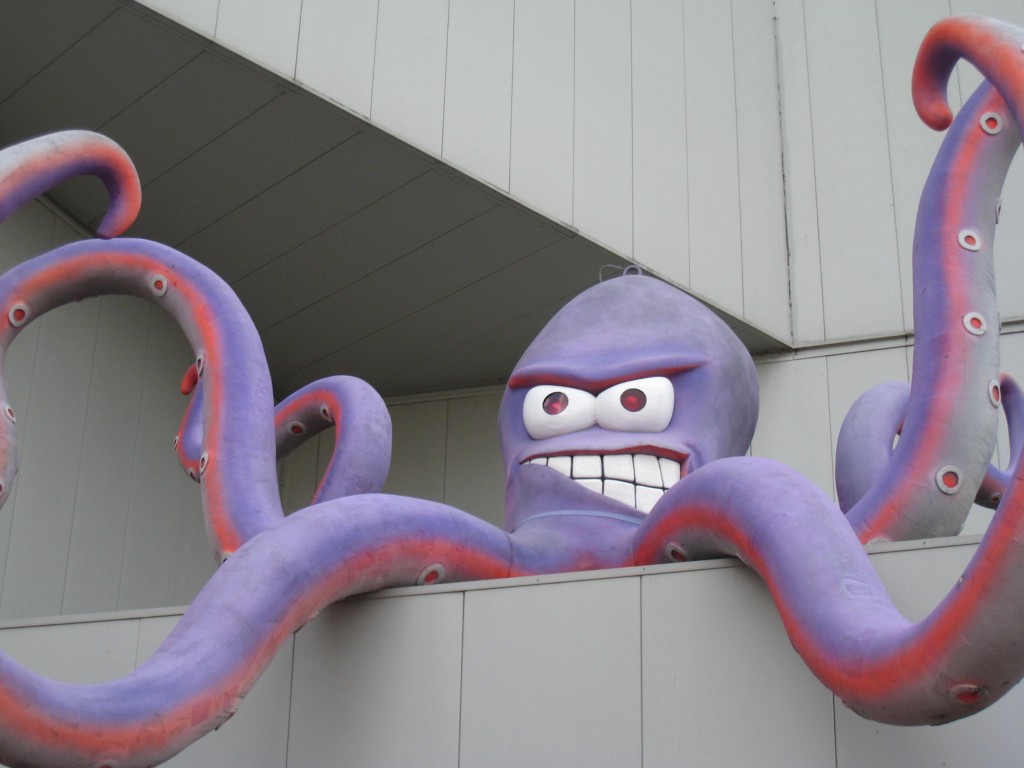 Meet Al the Octopus; the Detroit Red Wings mascot. For Wing Nuts, like ourselves, throwing octopi onto the ice during Playoff Season is a long-standing tradition for the Red Wings Franchise.
As for how Al got his name … he was named after Al Sobotka, the general building manager for Joe Louis Arena; and the wonderful soul that picks up every thrown octopi and twirls it over his head.