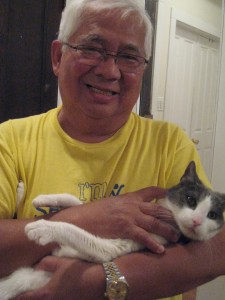 A year ago on the 28th of Novem­ber, Hubby & I drove back to our Chicago apart­ment after spend­ing a won­der­ful Thanks­giv­ing week­end with our fam­ily. Upon arriv­ing home we found our 20-​​year old cat, Rain lying right by her empty water con­tainer. She was meow­ing weakly, but inces­santly, let­ting us know that she was not feel­ing well.
The last time she was that vocal was when she had frac­tured her femur and was in a lot of pain. But that time, we knew that she was "fix­able" and a large amount of cash later … she was healed and back to her usual self.
This time … well, this time we knew. We knew she was becom­ing dia­betic. We knew that she was slowly going into renal fail­ure. But we also knew that she was well past her life expectancy for a medium-​​haired, domes­tic runt of a cat.
So we did what we thought would be best for her. We took her to an emer­gency vet clinic, who con­firmed that Rain had gone into acute renal fail­ure. We were told her prog­no­sis was bad. So sadly, Hubby & I made the deci­sion to let her go peacefully.
And even though I was dev­as­tated by this event, I would later find out that Rain had inad­ver­tently given me a gift. She gave me the gift of accep­tance to know when to let go of the ones I love so that they can pass onto the next world.
And that gift proved to be valu­able over the next week as I learned to accept the inevitable pass­ing of my Dad.
Rain … I know that this past year I've spent mourn­ing the loss of your Grand­fa­ther. But know that not a day goes by that I don't miss the uncon­di­tional love you pro­vided. You will … and always will be my first and favorite "furbaby."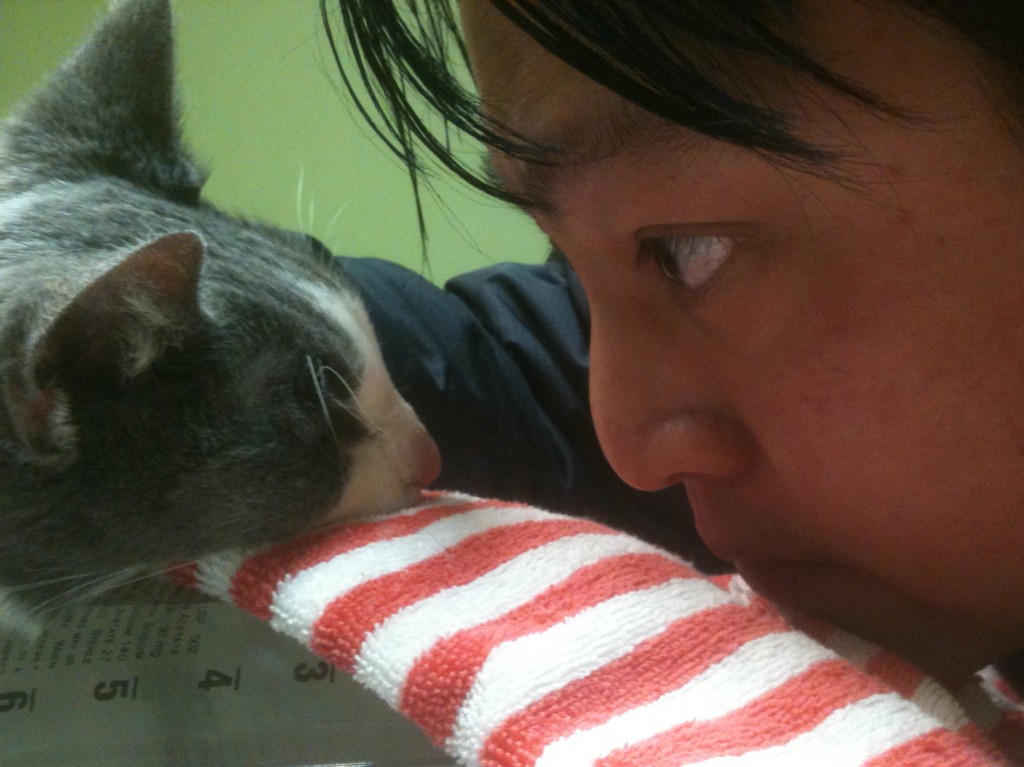 Related Posts