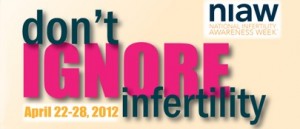 For National Infer­til­ity Aware­ness Week, I've been repost­ing some sig­nif­i­cant and rel­e­vant posts to this year's theme: Don't Ignore Infer­til­ity. Here's the orig­i­nal link to this post.
*****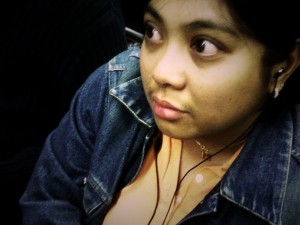 I am a Sur­vivor of Infertility.
It sounds rather silly, given that I have noth­ing vis­i­ble to show for the years I've been diag­nosed with this dis­ease. (Well, except for the added weight gain from all the med­ica­tions … but that's beside the point.) But it's the truth.
It may sound strange to the aver­age per­son that Infer­til­ity is con­sid­ered a dis­ease. After all, most peo­ple are rather inclined to think that it's a "con­di­tion" rather than a dis­ease. There's even been debate that Infer­til­ity is con­sid­ered a "lifestyle choice." But we'll get back to that one later.
Much like Can­cer is a dis­ease (an abnor­mal growth of cells which pro­lif­er­ate in an uncon­trolled man­ner), so is Infer­til­ity. And I can even have the World Health Orga­ni­za­tion def­i­n­i­tion to back me up.
And much like a Can­cer patient who has suc­cess­fully com­pleted treat­ment for their dis­ease, I can also say that I am a survivor.
*****
I know, I know … I've made mul­ti­ple com­par­isons of Infer­til­ity to Can­cer in pre­vi­ous posts. And just so you know, it's not as if this com­par­i­son hasn't been made by other Infer­til­ity blog­gers and/​or other health care providers in Repro­duc­tive Health in the past.
Believe me, as an RN who has taken care of her fair share of Can­cer patients, it's not one that I do lightly. I do so, only to show­case the lack of sup­port and edu­ca­tion that Infer­til­ity receives when com­pared to Cancer.
If you're like most peo­ple, the news of a fam­ily or friend recently diag­nosed with Can­cer will trig­ger a sense of empa­thy for that indi­vid­ual and their fam­ily. For me, it's always been an imme­di­ate "That's hor­ri­ble!" or "How sad" state­ment when receiv­ing the news. Then, the next time I see the indi­vid­ual or one of their fam­ily mem­bers, I might briefly ask them how they're doing and how their treat­ment is com­ing along. And I'd make it a point to ask how they're cop­ing with every­thing. I do so know­ing that I'm offer­ing them an oppor­tu­nity to let out some of those dif­fi­cult emo­tions that come along when­ever some­one is going through a stress­ful situation.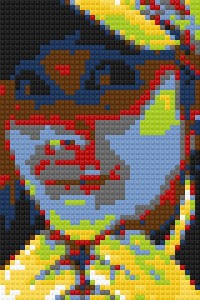 For me, that' how *I* like to offer my sup­port. But oth­ers could likely offer to send a card, call the per­son, and/​or offer to run some errands for them. And yet oth­ers will offer their unso­licited advice about how their "third cousin" beat by "sniff­ing glue" (or some­thing just as odd). Either way, Can­cer elic­its that feel­ing of want­ing to help a per­son out because … "G*d for­bid, if some­thing like that hap­pened to me, I'd hope some­one would do the same."
Now, take this same sit­u­a­tion, but sub­sti­tute Can­cer with Infer­til­ity. What imme­di­ate emo­tion would that dis­ease trig­ger? Would you feel empa­thy for the woman? Would you feel more empa­thy for the woman, than the man (if that's the case), per­haps think­ing that Infer­til­ity is strictly her diagon­sis? Would you send them a card?**
And the next time you see that per­son or cou­ple, would you ask how they were doing? And how they're cop­ing with the dis­ease? Would you ask them what kind of treat­ment they're receiv­ing? Would you offer to run errands for them, know­ing that their lives have been tied to a spe­cific minute-​​by-​​minute, hour-​​by-​​hour time sched­ule? Would you offer them unso­licited advice on how they should "just adopt" or "just relax"?
Okay, so I'm guess­ing that most peo­ple would answer "No" to those ques­tions. Except maybe for that last one; because — believe me — I still get lots of incred­i­bly insen­si­tive "a$$vice" thrown at us on a daily basis. (Of which my response to those Infer­tiles who also deal with this sit­u­a­tion … this is the per­fect oppor­tu­nity to edu­cate oth­ers out there about how Infer­til­ity is a com­pli­cated dis­ease with mul­ti­ple lay­ers of emo­tional strug­gles that can't sim­ply be "fixed" by just relax­ing or adopting.)
Any­hoo …
As I said, I'm guess­ing that most peo­ple would answer "No." And the rea­son is because Infer­til­ity is some­thing that no one really wants to openly talk about. It's the pink ele­phant in the mid­dle of the room that peo­ple speak through it (rather than directly at it or about it). Even those indi­vid­u­als or cou­ples who are diag­nosed with it find it incred­i­bly dif­fi­cult to share. As stated in the recent SELF Mag­a­zine arti­cle, "Infer­til­ity is where breast can­cer was in the 1970's — com­pletely in the closet."
So this is where I, once again, empha­size that talk­ing directly about Infer­til­ity is impor­tant. Giv­ing Infer­til­ity a voice is essen­tial. Edu­cat­ing oth­ers about Infer­til­ity is crit­i­cal.
Why is this nec­es­sary? Because one brave and edu­cated voice can spur a thou­sand other brave souls to tell their Infer­til­ity sto­ries. And those coura­geous voices can turn around and edu­cate their fam­ily and friends about the dis­ease. And those fam­ily and friends can then tell their friends, and so on and so on … there­fore cre­at­ing a net­work of sup­port.
And from there, maybe … just maybe, Infer­til­ity can receive the recog­ni­tion as a dis­ease that it needs. Maybe then, Infer­til­ity will elicit an empa­thy sim­i­lar to that of Cancer.
*****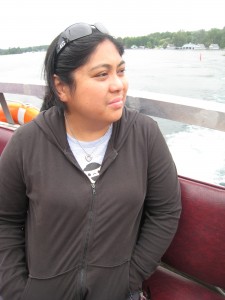 One last thing, and then I'll wrap this up.
Yes, I do under­stand that Can­cer is a "life or death" sit­u­a­tion; and that receiv­ing treat­ment deter­mines whether or not a per­son sur­vives. But let me ask you this? Isn't Infer­til­ity a "life or death" sit­u­a­tion when it comes to a child's life? Isn't receiv­ing treat­ment for Infer­til­ity also deter­mine whether or not a child survives?
For those affected by Can­cer (whether as an indi­vid­ual, or a fam­ily mem­ber of the indi­vid­ual), the life of a loved one is on the line. For those affected by Infer­til­ity, the life of their child … not to men­tion their indi­vid­ual liveli­hood to sus­tain life through their own genes … is on the line.
And finally … for my "Liv­ing Child-​​free after Infer­til­ity" self, let me throw one more thing your way. What kind of sad­ness do you feel for a per­son with Can­cer who has decided to stop treat­ments? A per­son who knows that his/​her options are severely limited?
Would you respect the choice that he or she made; know­ing that they gave con­sid­er­able thought about their deci­sion? Would you still respect their deci­sion even though it might not be one that's nec­es­sar­ily "conventional"?
Now … once again, sub­sti­tute Can­cer with Infertility.
Can you see now why Infer­til­ity is not a "lifestyle choice"? (Told you I'd get back to it … )
I don't mean to come off as sound­ing like I can't get "past" my own infer­til­ity (like Andie would think of me; as evi­denced by her response to Pam's Feb­ru­ary arti­cle in Fer​til​ityAu​thor​ity​.com). I don't mean to sound as if any non-​​Infertile who reads this is an "igno­rant fool" who doesn't know me or my problems.
I sim­ply write these feel­ings — these thoughts of mine — so that maybe … just maybe, a per­son (or two) can learn from them.
*****
My name is Emily … and I'm an Infer­til­ity Survivor.
~~*~*~*~*~*~*~*~*~*~*~~
** Seri­ously, though … Have you ever seen a greet­ing card for Infer­til­ity? I think Hall­mark needs to get right on this. Pronto.
Related Posts