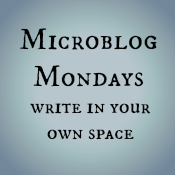 Yes, it's been awhile. But just got done reading Mel's post. I've been wanting to resurrect this blog for quite some time, so I figured this was my best opportunity to start.
Here's my first #MicroblogMonday:
Happy Birthday to Dr. Brother … and thanks for making me an Auntie Em once again!